ABOUT UNIFORM MOTION
Who said the Brits and French can't get on? Definitely not Uniform Motion, an illustrated indie-folk outfit founded by British musician, Andy Richards, and French illustrator Renaud Forestié in 2008, and joined by drummer-keyboard player, Olivier Piotte, in 2010.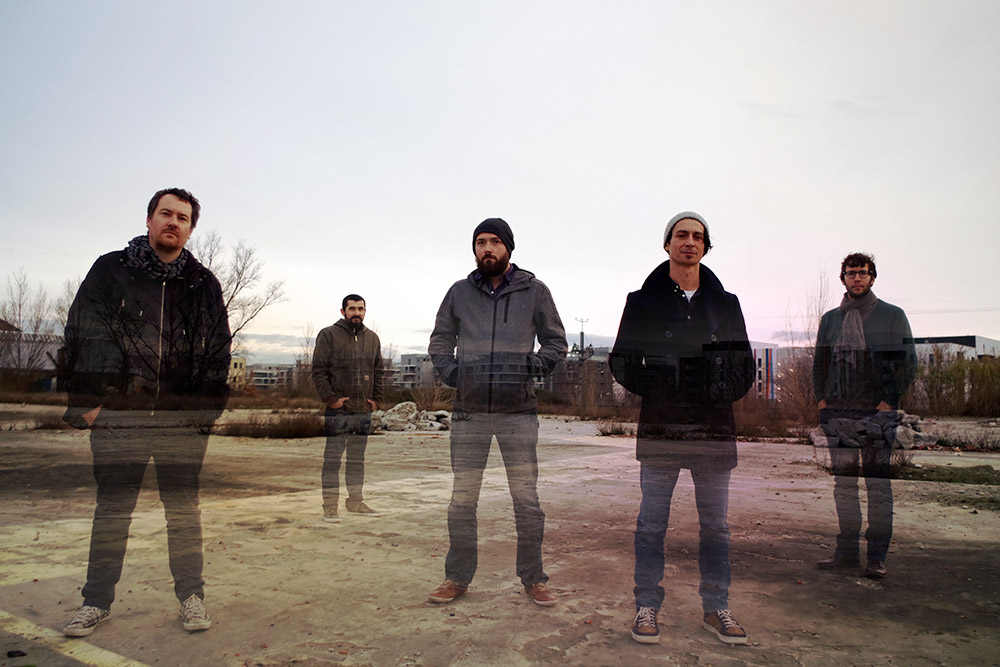 Uniform Motion is an illustrated indie-folk/post-pop band combining music with drawings, composed of Renaud Forestié (illustrations), Olivier Piotte (drums/keys), Andy Richards (guitars/vocals), Patrice Thomas (Keyboards/Guitars) and Fred Pesce (Bass)."

Uniform Motion's first 3 albums were released independently and many have discovered the project via its blog, where the band regularly document their DIY approach in total transparency, candidly discussing their many experiments (album and concert crowdfunding, collaborative videos, online gigs) and openly questioning the economics of the digital music industry.